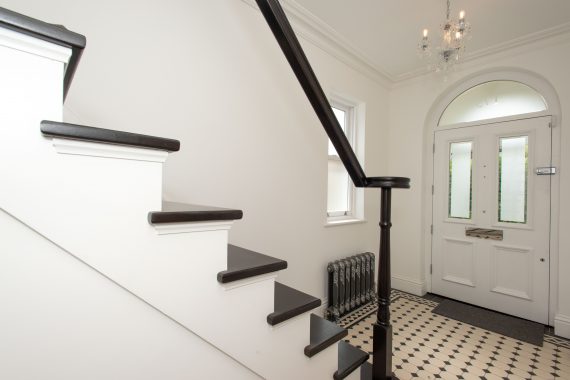 Want to know what our customers are saying about us? Read our references to find out what other people think about our services.
Currently, 100% of our work comes from recommendations – and it certainly keeps us busy. We're so pleased that our customers are happy and feel they can recommend us.
"I was very happy with Ben & his team during the building of a single story extension and complete renovation to my bungalow. They were always attentive and liaised with me throughout the build I am very happy with the works which have been completed to a high standard. I would highly recommend ACG construction."
Denise Knowles
"I'm over half way through having garage knocked down, rebuilt as garden room with Bifold doors, Veluxes etc. Also extending my patio and having new slabs and wall laid. So far very good. Have had 2 to 4 workmen every day and good progress being made. I will comment again when complete but for now very pleased. They gave a detailed quote at the beginning of the job, so it was easy to see amounts spent on each aspect of job allowing discussions on price to be carried out at beginning. Would appear that he will complete job in the timeline originally given. My last-minute changes to original plan have been accommodated with ease and consideration. Ben readily shares information from a builder's perspective or 'what would look better' and readily makes the changes despite not always being ideal from their work point of view. Very helpful honest with his suggestions. Good relations with suppliers. Materials turn up when expected. Workmen efficient, tidy, friendly and considerate - very important if your job is lengthy! Very excited about the end product!"
Kay Walsh
"Ben and his team built a two-storey extension and did a complete refurbishment of my house, in a project that took 8 months. In my opinion, Ben is a thoroughly decent man who wants the best for his clients. He also has a 'good eye' for what will look good and gives good advice. My positive experience with Ben's company also extended to all the tradesmen who he brought in to complete the various aspects of the project (electricians, plumbers, painters, etc.), as they were also great guys who wanted to do things properly. I always felt extremely comfortable having them in my house and felt confident that they would do the best they could for me. I love what they have done (my house has been completely transformed!) and, as a result of my experience, I would not hesitate to recommend him and his team."
Nikki Whiston